With over 60 years of superior quality and unparalleled customer care, The Frassetto Companies have a proven track record of excellence in commercial property development and management. Their diverse portfolio and depth of expertise in every area of real estate construction gives them an edge over other developers. From office buildings with flex space to office parks and warehouses, they can accommodate every possible client type and project need from strategic planning, design, and construction, to leasing and management.
Family-owned and operated, The Frassetto Companies have built and managed more than five million square feet of developments throughout the tri-state area. Their exceptional management team smoothly handles the intricacies of working with municipalities, zoning and planning boards, building departments, land assemblages, and environmental remediation.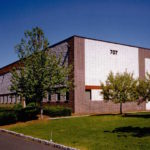 Their decades of superior tenant relationships have created an unshakeable reputation with clients that include Fortune 500 companies and fast-growing entrepreneurial companies in New Jersey, New York and North Carolina. The Frassetto Companies guarantee that their detailed, hands-on approach and brilliance in construction design will maximize profit and performance for every customer.